Hello all, welcome back to my blog. For this post I plan on providing you will a brief introduction to South American football, with the FM22 winter update out, it might be time for you to start a new save.
Football first landed on South American shores in the 19th Century, European sailors played the game whilst in the port of Buenos Aries. From there the English inhabitants decided to created a football club, Buenos Aries F.C. was born in 1867, followed by another team, this time in Rosario, which was made up of British rail workers. The second South American country to take up football was Brazil, after Charles Miller (a leading player in England at the time) arrived in Sao Paulo in 1894 and introduced the sport. The introduction of football across the rest of the continent followed similar patterns, for example in Colombia and Uruguay, British engineers and rail workers that introduced the game in 1903 whilst in Chile it was sailors who brought the game over. In Paraguay, Dutchman William Paats introduced the game at a school where he taught physical education.
In the 1910s, the top flight teams from Uruguay and Argentina would compete for the Copa Rio de la Plata, also known as the Copa Aldao as the trophy was donated by Argentine football executive Ricardo Aldao (1863-1956). The winners of the inaugural competition were Nacional who beat Racing 2-1 in the 1916 final, River Plate (ARG) hold the most titles with five to their name, including the 1947 title which would be the last time the Copa Aldao would ever be played. The success of this tournament is what sparked the idea of a continental competition; in 1948 the South American Club Championship was held, where all the champions of the first divisions competed against each other, Brazilian champions Vasco da Gama were crowned winners. However this tournament wasn't held again, it was only in 1958 that the idea to form the Copa Libertadores began to take shape. In 1960 the very first Copa Libertadores tournament took place, Uruguayan champions Peñarol were crowned winners after beating Paraguayan team Olimpia. Argentine club Independiente have won the competition the most, picking up the title on seven occasions while América de Cali of Colombia have played in four finals and found themselves to be the losers on each occasion.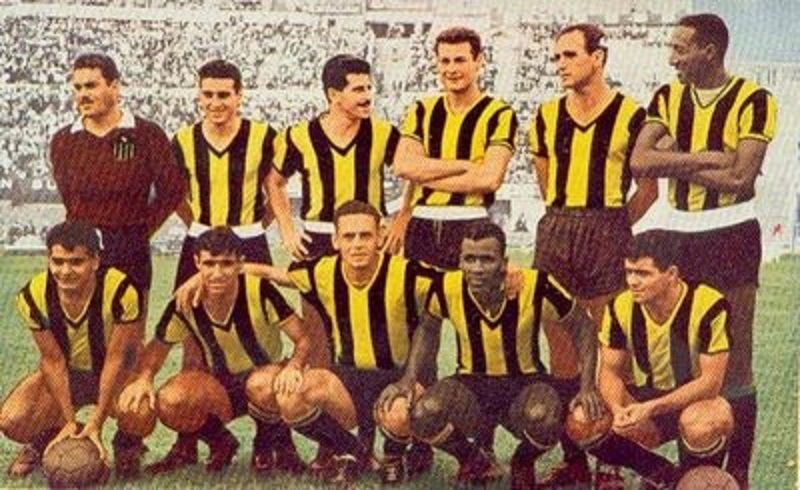 Each league in South America has a very different structure, I'm just going to do a brief overview of the basics just to give a little insight into how it works. In terms of the league with the closest structure to Europe, it is Chilé, each team plays each other home and away, whoever is first in the league are crowned champions. Argentina is an interesting one as there is currently some restructuring going on in the 2021 and 2022 seasons you will experience the current system where the teams are split into two groups based on their league performance in there previous six months, then a more traditional league format where all teams play each other once. Then in 2023, there is an evolution into a league with a split into relegation/championship groups. Brazil as most people will know have national leagues and also state championships, while this equates to a very busy schedule it is a great way to bring through youngsters and guarantee them playing time to develop. Over in Uruguay the season is essentially split into three tournaments; opening, mid-season and closing. The points from all three tournaments are then collated to generate an overall winner. In Colombia there is an opening and closing system, then the top eight teams move into two groups of four (top two teams are then separated) and play each other home and away, the winner of each group will then play each other to see who is crowned champion. Peru sees there being an opening and closing system, with there being a playoff system to decide the eventual winner.
FM22 Team Recommendations… Honestly, there are so many great clubs in South America, you will have so much fun wherever you decide to go, but here are my personal top 3 choices:
Cruzeiro
One of the G-12 (big twelve), Cruzeiro is considered one of the most successful clubs in Brazilian football with two Copa Libertadores titles, four national Serie A titles, six Copa do Brasil and 38 (yes, thirty eight) regional Campeonato Mineiro titles to their name. Located in Belo Horizonte, the club can trace its origins back to the local Italian community who decided to set up a football club. In recent history the club has suffered relegation to Serie B for the first time in their history in 2019. Cruzeiro is a big club in need of restoring to greatness, with a 62,000 seater stadium and a long history of producing some of the greats of Brazilian football (Ronaldo who now owns the club, being the greatest in my opinion) it has the basis of a thoroughly enjoyable FM save.
América de Cali
Next stop on this list, Colombia! América de Cali AKA The Red Devils. This is one of the oldest clubs in Colombia, and plays its football at the Estadio Olímpico Pascual Guerrero. Founded in 1927 the club spent its first two decades as an amateur club, embarking on nationwide tours to garner fans across the country and build up its reputation. In 1948 the Colombian game was moving towards professionalism, one of Cali's star players at the time was Benjamin Urrea AKA Garabato. It could have been bitterness due to his career coming towards an end but the move towards professionalism was not met with positivity by Garabato, he claimed that América de Cali would never be champions, initially no one took him seriously but as the side then failed to win a title for three decades it became known as the 'Curse of Garabato'. In 1979 Garabato agreed to come to the stadium to 'lift the curse' the club then won the league six times the following decade. As mentioned above, Cali have reached the Copa Libertadores final four times… and lost all four times. The question is, are you the one to help América de Cali to finally overcome the Copa Libertadores curse and guide them to victory in FM22?
Peñarol
Club Atletico Peñarol, Uruguay's most successful club and the inaugural Copa Libertadores winners. The Montevideo based club have 51 league titles to their name and five Copa Libertadores titles, the last of these was in 1987. That is the basis for an FM22 save… a club absolutely steeped in history, the league in Uruguay seemingly being almost a given, you have the opportunity to build a team that can take on the continent and bring the Copa Libertadores back to Peñarol. Whilst chasing the continental title, be sure not to take your eye off the league as Peñarol fans will not be happy if their rivals Nacional manage to grab first place.
Wildcard: LDU Quito
This one is a wildcard because being based in Ecuador you will need an additional database to play as this team in FM22. Liga Deportiva Universitaria was formed in 1918 as a university football club. In 1954, professional football really began to take hold in Ecuador and the club won the league's first title. The club have 11 league titles to their name, the latest being in 2018, since then however they finished runners up in 2019 and then in 2021 finished 6th in the league so there is something of a rebuild needed. In terms of continental success, LDU won the Copa Libertadores in 2008, came runners up in the FIFA Club World Cup the same year and bagged the Copa Sudamericana in 2009 so there is a history of success here. If you really fancy a challenge, LDU could be club for you.